---
On-Line Grades and Homework Access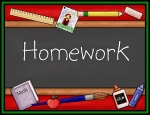 Use MyPayments Plus to add money to your child's lunch account.
---
Delayed Start of School Procedures
Hunting Season Reminder: Students should check their backpacks, coats and pants to make sure no knives are left from hunting trips.
SPECIAL NOTICE
Be prepared to show identification when checking out a student. Any person checking out a student must be listed on the student's information card. These precautions and others are used to protect your child.
Cell phones and electronic devices are not allowed on school grounds or the school bus. If a school employee asks for a student to turn over the device and the student does not comply, he/she will be considered insubordinate. There will be a discipline referral for a three day suspension and the device will be confiscated before the student can return to school. Please do not allow your child to bring a cell phone to school. We have plenty of phones on campus, 80 adults, a registered nurse, a counselor, and a police officer to handle emergency situations. We ask for your assistance in our endeavor to offer your child a school environment that is safe and conducive to learning.
Check Outs
Please make every effort to check your child out between classes to avoid interrupting instruction. Please make every effort to schedule doctor and dental appointments after school, during summer, or on holiday breaks. If a child is checked out for a doctor/dental appointment, he/she must return to the office the next morning with documentation from the doctor's office for the absence to be excused. If there is no documentation from the doctor, the absence will be unexcused, and your child will be given a 0 for any work that day (tests or daily work). If you have any questions, feel free to contact the school.
Friday Blue Jean Policy
Wearing blue jeans on Fridays is a privilege that must be earned. Any student meeting the following criteria is eligible to wear blue jeans on Fridays.
If you know of a student who attends Northeast Middle School and lives outside our district, please e-mail that information to bburnham@lauderdale.k12.ms.us