4th Nine Weeks Exam Schedule
| | |
| --- | --- |
| May 21 | May 22 |
| 1st Period Test | 2nd Period Test |
| 2nd Period Class | 6th Period Test |
| 3rd Period Test | 4th Period Test |
| 4th Period Class | |
| 5th Period Test | |
| 6th Period Class | |
Any student who has an "A" yearly average or perfect attendance for the entire year may be exempt from the fourth 9 weeks exam.
No exams will be given early.
Attendance will be taken and recorded as state law requires.
Regular dismissal at 2:45 on Thursday, May 21st.
Dismissal will be at 11:30 on Friday, May 22nd.
---
Summer Registration Program
During the Summer Registration Program, all students who will enter 1st through 12th grade this fall in a Lauderdale County School must register at the school they will attend. This includes both new and returning students. Summer Registration will be conducted at each school during the following dates and times.
July 7 and 9, 2015.......................................... 12:00 pm until 7:00 pm

July 20-24, 2015............................................ 8:00 am until 3:00 pm
Please bring the following pieces of documentation to Summer Registration:
Incoming kindergarten students and 1

st

grade students who were not at your school last year must provide a Certified Birth Certificate and Certificate of Immunization Compliance.

Incoming 7

th

grade students must provide a Certificate of Immunization Compliance for the Tdap vaccination.

Child's Social Security Number

Residency Documentation
State law requires that each parent/legal guardian provide the school with at least two of the items listed below as verification of their address, except that any document with a post office box as the address will not be accepted.
1. Filed Homestead Exemption Application
2. State of Mississippi Road and Privilege Tax
3. Registration Receipt (Vehicle Tag Receipt)
4. Mortgage Documents or Property Deed
5. Apartment or Home Lease
6. Driver's License
7. Utility Bill: Only one utility bill will be accepted. The utility bill must be within 30 days of registration. For Summer Registration, dates are June 10 through July 16.
8. Affidavit and/or personal visit by a designated School District Official.
9. Any other Documentation that will objectively and unequivocally establish that the parent or guardian resides within the school district.
10. In the case of a student living with a legal guardian who is a bona fide resident of the school district, a certified copy of filed petition for guardianship, if pending, and a final decree when granted.
Please call 601-483-3532, if you have any questions.
---
LCSD School Calendar 2015-2016
---
Yearbooks Are on Sale
Yearbooks are $40 and can be preordered with Mrs. Akin in the office or Mrs. Kalla in Room 808. Few extra copies will be ordered, so make sure you preorder yours today.
---
Title I Planning Committee Meeting
Our NEMS Title I Committee recommends upgrading the 7th grade computer lab and purchasing more document writers for Promethean boards with the remainder of our 2014-2015 Title I funds.
Suggested uses for our 2015-2016 Title I funds include keeping the same two teacher positions, web-based instructional programs, and workbooks (Coach and Buckle Down) as last year. The Title I Committee also recommends renewing the Summer Reading Program and continuing parent activities such as the parents attending school with their children safety day last fall or special parent/student activity nights. Another suggestion is the purchase of homework study stations with all supplies needed for students.
If you have any questions or comments about the Title I suggestions, please contact Principal Billy Burnham, 601-483-3532.
---
Parents/Guardians:
As a school, our top responsibility is to have a safe and orderly school for all students. We take this task very seriously. We have procedures that are in place to ensure the safety of all students. Sometimes these procedures are not clear to parents and visitors. That is why I would like to take a moment to explain our Delayed Start of School Procedures.
The decision to delay the start of school is made by the Lauderdale County School District Superintendent in conjunction with the Lauderdale County Emergency Management director. The district office notifies the local media and will send out a recorded AlertNow message to all parents and staff. The star time will be specified in the message. You can expect the bus to be approximately two hours later than normal. The buses will arrive at school and will unload. The students will go to class. Breakfast will not be served on days school is delayed. Once students arrive at school the normal schedule for classes and lunch will be followed.
If you have any questions about our procedures, please feel free to contact me at 601-483-3552.
Billy Burnham
---
Students must wear school approved top under their outerwear/coats.
---
Attention Parents
We are experiencing a high volume of unexcused tardies to school in the morning. This causes a disruption to instruction when someone is entering the classroom after classes have begun. Beginning on Monday, February 9th, students with two or more tardies to school will not be allowed to enter 1st period upon their late arrival. The students will be directed to the in-school suspension room until the bell rings for 2nd period. Students are considered tardy at 8:00 AM. All students who are tardy are required to enter the main front entrance of the school. We appreciate your assistance and understanding in our endeavor to offer a top flight education to our students. Thank you.
---
---
On-Line Grades and Homework Access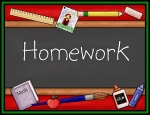 ---
PARENTS

Please include the date of absence, reason, and student's first and last names on your notes.

---

Use MyPayments Plus to add money to your child's lunch account.
---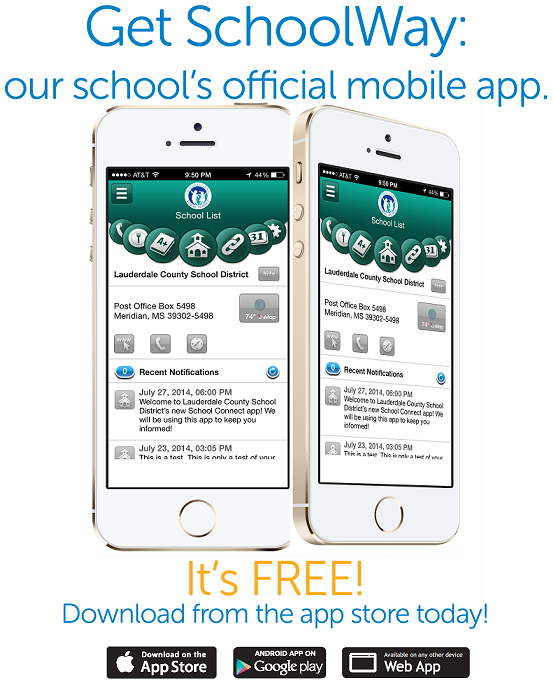 ---
Coat/Jacket Policy
The school requires the following for coats and jackets:
Solid red, white, or gray
Combination of red, white, or gray
Solid black or khaki
If you have any questions, please contact the school before making a purchase.
---
Hunting Season Reminder: Students should check their backpacks, coats and pants to make sure no knives are left from hunting trips.
---
SPECIAL NOTICE
Cell phones and electronic devices are not allowed on school grounds or the school bus. If a school employee asks for a student to turn over the device and the student does not comply, he/she will be considered insubordinate. There will be a discipline referral for a three day suspension and the device will be confiscated before the student can return to school. Please do not allow your child to bring a cell phone to school. We have plenty of phones on campus, 80 adults, a registered nurse, a counselor, and a police officer to handle emergency situations. We ask for your assistance in our endeavor to offer your child a school environment that is safe and conducive to learning.
---
Check Outs
Be prepared to show identification when checking out a student. Any person checking out a student must be listed on the student's information card. These precautions and others are used to protect your child.
Please make every effort to check your child out between classes to avoid interrupting instruction. Please make every effort to schedule doctor and dental appointments after school, during summer, or on holiday breaks. If a child is checked out for a doctor/dental appointment, he/she must return to the office the next morning with documentation from the doctor's office for the absence to be excused. If there is no documentation from the doctor, the absence will be unexcused, and your child will be given a 0 for any work that day (tests or daily work). If you have any questions, feel free to contact the school.
---
If you know of a student who attends Northeast Middle School and lives outside our district, please e-mail that information to bburnham@lauderdale.k12.ms.us